Spur Gears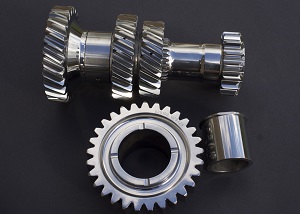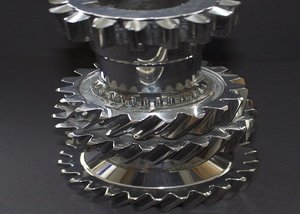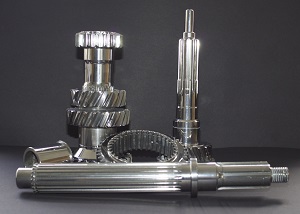 At Sovereign Gears we manufacture and supply specialist spur gears to industrial clients operating in a wide number of sectors. We manufacture gear components in our UK workshop to the highest professional standards, and take custom orders to fit any machine or application.
What Are Spur Gears?
A spur, or spur gear, is a simple toothed gear wheel, with straight edged teeth projecting directly from the wheels axis. Spurs are used in almost every mechanical device, including motors, screwdrivers, door locks, alarm clocks, washing machines and stationary engines.
They can be found in almost any appliance, and are widely used by domestic, industrial, commercial and automotive manufacturers. Their versatility and simple, rugged design makes spurs the most commonly used type of gear. Spur gears range in size from tiny to enormous, can be constructed of almost any metal, and are used in gear systems from the simple to the highly complex.
Why Choose Us?
Our spur gears are designed to be tough, durable and energy-efficient, with teeth built to withstand the stresses of continuous operation. Care is taken in our designs to reduce the noise generated by spur gears as much as possible. However, in systems requiring quiet, smooth operation, such as domestic appliances and car transmissions, please see our selection of helical gears.
Our UK workshop can handle customer orders of all sizes and we can deliver to anywhere in the world within 3 to 5 business days. Once we have designed your spur to meet your specifications, the component will be available to reorder whenever you need it.
Find Out More
To contact one of our engineering team about creating custom spur gears for your appliance, send us an email to sales@sovereign.co.uk, and one of our specialists will be in touch as soon as possible. Alternatively please call us directly on 01530 249 090 and we will be happy to take your order in person.
| | |
| --- | --- |
| Max Pitch | 6 MOD |
| Max Dia | 380 MM |
| Max Face | 150 MM |