About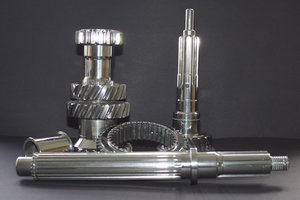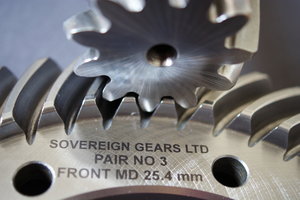 Sovereign Gears Ltd was founded in 1997 from Spencer Gears Ltd, who had been manufacturing gears for over 80 years. Retaining plant, equipment and personnel from the original company and with a continuous investment in men and machinery over the last decade, Sovereign Gears still remains one of East Midlands' most highly acclaimed gear suppliers.
We pride ourselves on our faultless customer service. Our friendly team of professionals are always happy to answer any questions. No order is too large or too small for Sovereign Gears to handle, as we guarantee to provide a first class service, for an outstanding price.
Based in Croft, Leicester and only a short drive off the M1. Our services are available both nationally and internationally, and we are fast becoming one of the UK's most reliable gear suppliers. Over the years we have built up a skill range that enables us to help with any scenario, from vintage car gears to industrial gearboxes.
As well as manufacturing gears and various other components, we also hold a large stock of parts we have previously produced. This means we manufacture more than the amount needed by our client on most jobs, therefore ensuring that the next order for that particular component is available as quick as possible.
By going that extra mile, we have built up an outstanding reputation for our products and services. If you're interested in any of our services feel free to contact us on 01530 249 090 or email at sales@sovereign.co.uk